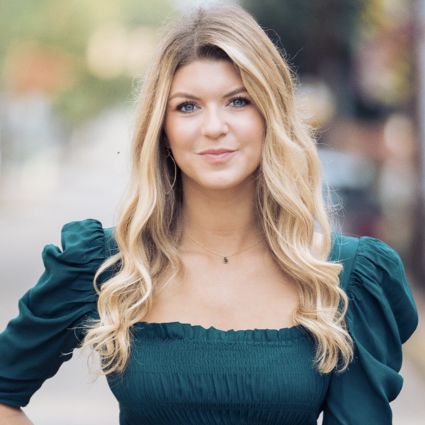 Arabella Liberatore
Marketing Manager
Arabella is from a small town in South County, Maryland. She loves to travel, spending time outdoors and finding new adventures along the way. With a background in sales & customer service, she has found that nothing satisfies her more than learning new things, building new relationships and helping people along the way; it's played a huge role in her growth. Great work ethic, creativity, passion & intensity are things that have always been very important to Arabella, and have enabled her to achieve success inside & outside of the office.
What sets you apart from the competition?
• What sets me apart from my competition is my creative personality, astounding work ethic & my go-getter mentality. I'm not a quitter and I'm always willing to do whatever it takes to get the job done.
How did you become so good at what you do?
• I became good at what I do by constantly learning and consistently practicing to get better. Whether it be watching educational videos, asking others for help, traveling to events where I can hone my skills, or putting in late hours at the office, I am always innovating and striving for collective growth so we can best serve our clients.
Real estate is highly competitive; through marketing what do you want clients to feel about our approach to competition?
• Through marketing, I want our clients to feel that when it comes to competition, with systems we've created, others simply can't stack up. We have a unique approach to doing real estate unlike anyone in our area.
What has been the highlight of your career so far?
• The highlight of my career so far has been having people recognize the level that our marketing is at and how we stand out from the traditional way people sell real estate. It's very rewarding when you get to the point that people on the
outside recognize the hard work, time and effort you're putting in on a daily basis.
Marketing is an art, branding is as well, what is your overall goal with marketing and brand creation?
• My overall goal with marketing and brand creation is that when people think real estate, I want us to be the first, and last people to come to mind.