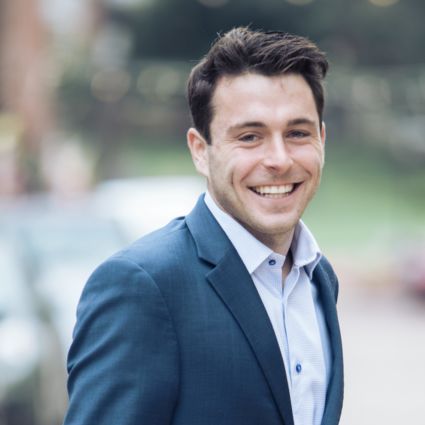 Daniel Hebb
Licensed Realtor®
I became a realtor in 2018 after working for the family businesses starting at a very young age. Growing up in a business environment has helped me develop a great work ethic and pride in customer service. Being able to take what I learned from their experiences and combining it with what I learned getting a degree, I feel like I have the tools I need for greatness. There's nothing I enjoy more than helping others achieve something that brings them happiness. For many years whenever I'm not working, I find myself in a gym coaching youth basketball to get that same satisfaction outside of work.
What sets you apart from the competition?
My willingness to put in the hard work is what sets me apart. Putting in that hard work for my clients or colleagues is how I know I'm doing what I can to stay ahead of the competition.
How did you become so good at what you do?
By always trying to learn something new every day that can better myself. I've never been shy to ask questions or to try to learn new ways to do something from others. I continuously study my field and practice ways to keep perfecting my craft.
Real estate is highly competitive; how do you maintain a code of ethics?
I never think about doing wrong to others to benefit myself or clients. I find it very easy to stay honest and truthful to everyone.
What has been the highlight of your career so far?
Helping my best friend through the journey of buying his first home was such a great moment for me. Starting with the house hunting, through all the contracts and then finally helping him move in. He calls it the most excellent decision of his life, and knowing I helped him achieve something so important to him is an excellent reminder to me why I chose the career I did.
Listings you'll love
with the expert advice you deserve