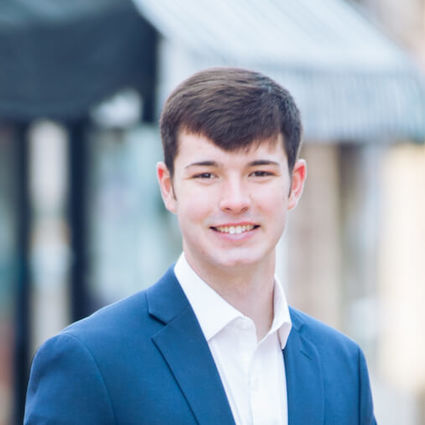 Justin Seward
Licensed Realtor®
A little about me
and why I love real estate
I was born in Annapolis, and I grew up there, Pasadena, and on the eastern shore. I graduated from Kent Island Highschool in 2020 and knew real estate was for me long before then. I have always loved helping people and in 2019 I became an Eagle Scout which is centered around that very thing. I've played baseball, basketball, football, and golf. Golf is the one that really stuck and I still play it all the time today.
What sets you apart from the competition?
My effort, ability to provide lots of value, and people skills. Someone will notice this from the moment they meet me. I love talking to people and it's part of what makes rea estate so much fun for me. I can feel out what a client wants or what a client is really saying without them saying it. My business is also simply running at a higher standard. Any potential client who is comparing realtors with be given so much value from the start that the choice is obvious.
How did you become so good at what you do?
Practice. A lot of practice. Something that this team really gives me the competitive edge on. Being in the office at anytime gives me the opportunity to get more reps in and stay sharp at all times. It's so beneficial to be in an environment where people are always working on their craft, always working a deal, and always getting better.
Real estate is highly competitive; how do you maintain a code of ethics?
Simple, by realizing that the standard of my practice and my business is more important than any one deal could ever be. If someone wants the new standard of real estate they come to us.
What has been the highlight of your career so far?
A spectacular waterfront in Crownsville with a sandy beach, really deep water, and an immaculate view of the Severn river. We went under contract for way over list price in just 3 days with multiple other offers. This was also the smoothest transaction in my career so far.
If your clients could leave you at the end of a transaction with one thing on their mind, about you, what would you want that to be?
That I was one hundred percent committed to their purchase or sale of my clients home, because they are more than just clients to me, I have built a personal connection with each one of my clients so far in my carter and it is an imperative goal on every single transaction. I don't want them having a single doubt that I put in every ounce of effort I had and left no stone unturned, and if there was something that needed to be done, it was done to the best of my ability because ten is our standard.
Listings you'll love
with the expert advice you deserve