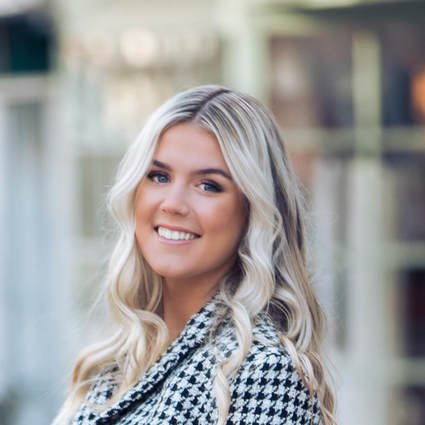 Madelyn Rivers
Licensed Realtor®
A little about me
and why I love real estate
Living in Maryland all my life, Maddy has extensive knowledge of the area and what it offers. I enjoy exploring and learning more about the areas in Maryland such as Downtown Annapolis, Baltimore, and Frederick.
Having a passion for real estate from a young age, Maddy knew in high school that she wanted to have a career in real estate. Upon graduating high school and during her college years I knew I wanted to have a career in real estate. I love the opportunity to help my clients with one of the biggest purchases of their lives and be able to give them a great experience, buying or selling.

What sets you apart from the competition?
A really important thing that sets me apart from my competition is that I've lived in Maryland my whole life and know the ins and outs of a lot of areas. I have a go-getter personality and won't let anyone get in my way. I am great at listening to my client's wants and needs and do my best to fulfill their wishes.
What has been the highlight of your career so far?
I became so good at what I do through joining a team and surrounding myself with other people in the industry that are succeeding.
Real estate is highly competitive; how do you maintain a code of ethics?
I maintain the code of ethics by continuously learning more about the current laws and rules as well as new ones that are introduced. I make sure that I put my client's wishes above my own opinions but ensure that I am following the code of ethics.
What has been the highlight of your career so far?
The highlight of my career so far was my first listing, because it was very personal and meant a lot to both the client as well as myself.
Listings you'll love
with the expert advice you deserve