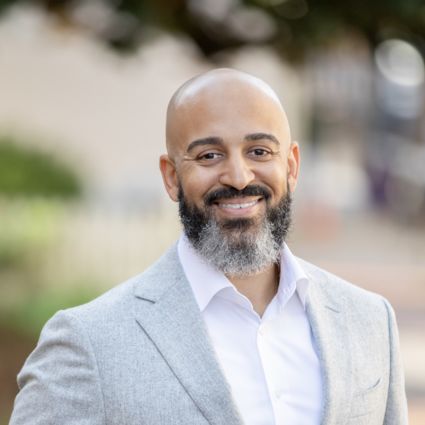 Phil Gerdes
Licensed Realtor® | Team Leader
Chat with me live!
Licensed Realtors® since early 2017, Phil & Victoria Gerdes finished their first year as Long & Foster's Company-Wide Rookies of the Year, finished 2018 as the Regions #2 GCI Earners and in late 2019 they began "The Gerdes Team of Long & Foster Real Estate". Currently they are the #2 Realtors in the Chesapeake Region and #8 Realtors in the Baltimore of Maryland.
Part of their expansion included opening their own boutique office, located in Downtown Annapolis where there team builds a professional, client first business built around creating the most exceptional experience for their clients. Phil & Victoria also hold the coveted title of Long & Foster Real Estate's Top 100 Agents nationwide and are in the Top .1% of Real Estate Agents globally.
Their focus on "Real Estate Done Right" through cutting edge techniques, as well as practicing long standing real estate fundamentals, coupled with inimitable levels of communication has allowed them to provide clients top tier service, exceptional results and extraordinary satisfaction.
What sets you apart from the competition?
• Work ethic. I believe that someone may be more skilled than me, stronger than me, whatever, but they will not outwork me. I am simply willing to put in the work, learn and most of all, share, more than most.
How did you become so good at what you do?
• At 17 years old I began my path as an entrepreneur and never looked back. This has given me the opportunity to experience so much, learn from so many and test, over and over again, the things that both work, and don't work. During this time, I've become entranced by the science of human psychology and the art of negotiation. All of this has helped me to become one of the best in the market.
Real estate is highly competitive; how do you maintain a code of ethics?
• A decision to adhere to the highest of ethics is all it takes. The simple decision to not waiver, no matter who it may benefit, right tis right.
What has been the highlight of your career so far?
• This is a tough question for me, everything is so fun, it's all so amazing. Each opportunity, whether touring a house, meeting a client for the first, sitting at the dining room table with a couple looking to sell their home and watching their eyes light up when they hear about all the things we will do in order to get the job done, it all means so much. In the end, clients, clients are the highlight of my career, over and over again.
If your clients could leave you at the end of a transaction with one thing on their mind, about you, what would you want that to be?
• More than anything, it's love. I know it seems sappy, but it's the truth. I want our clients to know that without a shadow of a doubt, when they chose us to help them on their journey, we went all in. Ups, downs, scared, celebrations, we've put our heart into it all. We love what we do and we are thankful for their trust.
Listings you'll love
with the expert advice you deserve