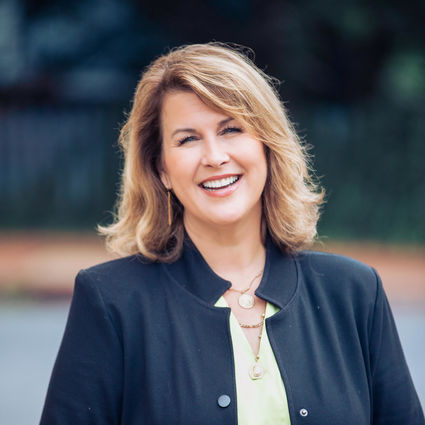 Sarah Miller
Licensed Realtor®
Sarah has 30 years of combined experience in finance and design that allows her to host a very unique perspective when it comes to helping her clients.
Her path began at Boston University's Questrom School of Business and took her from a career in the stock market to today as a real estate professional. Along the path she has proudly raised her three active boys, while running a direct sales company for 15 of those years until her children went off to make their own way in the world.
Sarah's next adventure as an "empty-nester" began by downsizing to West River in South Anne Arundel County, where she created and ran a design company. She was able to help her clients take their vision, blend it with her talent and experience, to bring to form a dream design within their home.
Sarah's path later took her from design to sales as she stepped into the world of real estate sales. Today, Sarah uses her portfolio of experiences to be the perfect guide in creating a home buying journey. She incorporates her clients dreams, preferences and goals with her financial IQ, a special eye for design and the talent to manage the process into a journey that is smart, smooth and specific to them.
What sets you apart from the competition?
What sets me apart from other agents is my desire to understand my client's primary goals and keep everyone on track. Being a guide that you can trust, a friend you can count on and a source of knowledge helps to make the journey smooth and joyful.
How did you become so good at what you do?
• Surrounding myself with talented and skilled individuals has played a huge role in making me better everyday. Taking those strengths and transferring them to the daily work I do for each family has allowed me to thrive.
Real estate is highly competitive; how do you maintain a code of ethics?
• I maintain a code of ethics by treating others the way I would want to be treated myself. It's that simple. As I continue my career, I'm always staying up to date on the Maryland real estate laws that keep everyone safe and on the right path.
What has been the highlight of your career so far?
• The highlight of my real estate career was watching my buyer cry as he said, "I never thought this day would come." As a seasoned firefighter, the horrific irony is that 10 years ago he watched his home burn down. It took him 10 years to recover, and in the end I was able to find him a dream home on the water where he could look out to his boat every day.
If your clients could leave you at the end of a transaction with one thing on their mind, about you, what would you want that to be?
• At the end of the transaction I want my client to think.... "She found us what we wanted, I love my new home, I trust her and will refer her with confidence to anyone I know.
Listings you'll love
with the expert advice you deserve