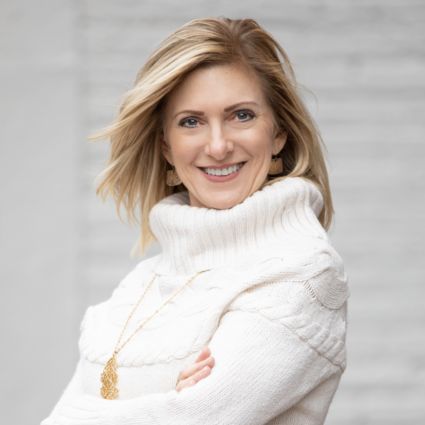 Theresa Kurtz
Licensed Realtor®
Theresa grew up in Davidsonville and has remained in Anne Arundel County, where she currently resides with her husband, Alain, and their dog, Skip. She raised three sons, one owns a business, and the other 2 are Sergeants in the US Army. She has one adorable grandson who is stationed in Hawaii with his parents. Theresa loves spending time with family at the river in Northern Neck, Virginia, hosting dinner parties with friends, riding her motorcycle, and spending time on the water with her husband, Alain. Fascinated with people and their life stories has led to frequent connections with total strangers through casual conversation time and time again. Friends lovingly call her the "6 Degrees of Kevin Bacon" in Maryland!
With a background in commercial land development and appraising, combined with excellent building design, Theresa has a vast working knowledge of the local area, building construction, and the value of real estate. She has owned and operated several businesses of her own, and excelled in sales positions working for other companies. With a "what's in it for THEM?" approach, Theresa helps others reach their financial goals with home sales, land investment purchases, leasing of rental properties, or to help buyers find the perfect house to call "home"!
What sets you apart from the competition?
Having lived locally and survived many life's lessons and chapters, I feel that I can provide compassion to my clients. Divorcing? I've done it a couple times and can relate to my clients' situation, and by staying neutral as the couple begin that journey truly helps to keep tension down. Downsizing? It can be the most emotional chapter in a person's life, and being aware of my clients' emotions as they grieve and prepare to move out relieves a lot of the stress. Relocating? Two of my children are soldiers in the Army, and understanding the impact a move has on the soldier, spouse, children, and pets allows me to help them acclimate more quickly to a new area or move to another.
How did you become so good at what you do?
When I first embarked on this real estate journey, I committed to understanding contracts so that I could provide superior service to my clients. Everything we do revolves around contracts and the law. Having that knowledge allows me to protect my clients and negotiate better on their behalf.
Real estate is highly competitive; how do you maintain a code of ethics?
Keeping my eyes focused on fulfilling my clients' needs always leads me to do the right thing, and it is our duty as Real Estate professionals to operate in that capacity every day!
What has been the highlight of your career so far?
I was selling a home for an elderly gentleman at a fantastic price so that he could afford to move to an Assisted Living facility one day after it went onto the market.
Listings you'll love
with the expert advice you deserve