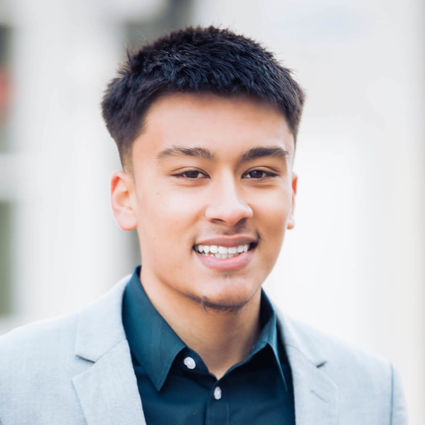 Tyler Ramlal
Licensed Realtor®
A little about me
and why I love real estate
Growing up in Montgomery County, Maryland with his family, Tyler has always been surrounded by the business of serving clients due to family businesses. Tyler attended The University of West Virginia. Tyler works to impact everyone he meets positively and put a smile on their face. He dove headfirst into Real Estate because he knew this is his calling, helping educate, advise and empower people with one of their biggest decisions. As your trusted real estate agent it's his pleasure to hit the pavement and find exactly what you want. Tyler is always seeking to establish new relationships, make true connections and stop at nothing for your real estate desires.
Whether this is your first home or your 10th home, no matter what end of the spectrum Tyler is here to serve and advise you on what is best. The journey for your dream home may be smooth it may be bumpy but one thing that is for sure through it all, Tyler will be fighting relentlessly for you. The happiness of the clients is worth it all.
What sets you apart from the competition?
Your experience is everything to me, I serve you from start to finish and beyond.
How did you become so good at what you do?
Listening and learning, from truly listening to my client needs and learning the latest and greatest tactics, so I am able to perform to the best of my ability.
Real estate is highly competitive; how do you maintain a code of ethics?
If something is not done right, the client and I could lose it all due to my negligence.
Nothing is worth that risk.
What has been the highlight of your career so far?
The highlight of my career has been the help and empowerment I provide, whether it be a tight time frame to get things done or educating people who are unaware they're able to purchase. The smile I receive when it's all said and done is so rewarding.
If your clients could leave you at the end of a transaction with one thing on their mind, about you, what would you want that to be?
I want the experience to be so pleasing after the fact that they can't wait to do it all over again, with me!