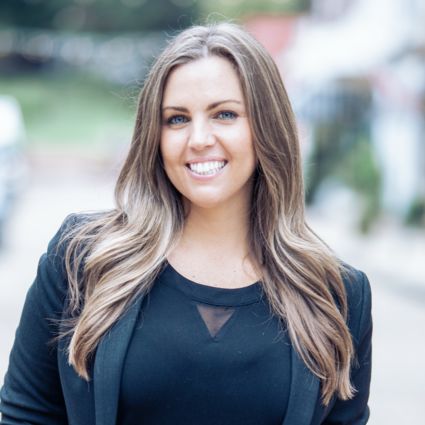 Victoria Gerdes
Licensed Realtor® | COO | CFO
Licensed Realtors® since early 2017, Phil & Victoria Gerdes finished their first year as Long & Foster's Company-Wide Rookies of the Year, finished 2018 as the Regions #2 GCI Earners and in late 2019 they began "The Gerdes Team of Long & Foster Real Estate". Currently they are the #2 Realtors in the Chesapeake Region and #8 Realtors in the Baltimore of Maryland.
Part of their expansion included opening their own boutique office, located in Downtown Annapolis where there team builds a professional, client first business built around creating the most exceptional experience for their clients. Phil & Victoria also hold the coveted title of Long & Foster Real Estate's Top 100 Agents nationwide and are in the Top .1% of Real Estate Agents globally.
Their focus on "Real Estate Done Right" through cutting edge techniques, as well as practicing long standing real estate fundamentals, coupled with inimitable levels of communication has allowed them to provide clients top tier service, exceptional results and extraordinary satisfaction.
What sets you apart from the competition?
• We care for our clients like their our family. We do everything and anything we can for them. No matter the request, if we can help, we dive in and get things done.
How did you become so good at what you do?
• I like organizing and knowing everything is done the right way. We love systems and to me operations is all about creating and executing systems. I also have a business degree, and management background where I was responsible for 20-30 employees, that's where a learned the basics of running a business.
Real estate is highly competitive; what are 2 or 3 most important tasks, actions, etc. that you do on a constant basis, that speaks to your approach towards this competitive industry?
• Consistency, integrity and caring for the process as if it were our personal home being sold or purchased.
What has been the highlight of your career so far?
• Building the great group of people we work with and breaking into the industry like a wrecking ball. We are setting new standards for our market, we are changing the face of real estate.
How do your feel overall operations management plays a vital role in all things "Real Estate Done Right"?
• I'm here to ensure all deals are on track to close on time! Everyone, from clients, to agents, to partners, everyone wins when we focus on the details and getting them done right.
Listings you'll love
with the expert advice you deserve