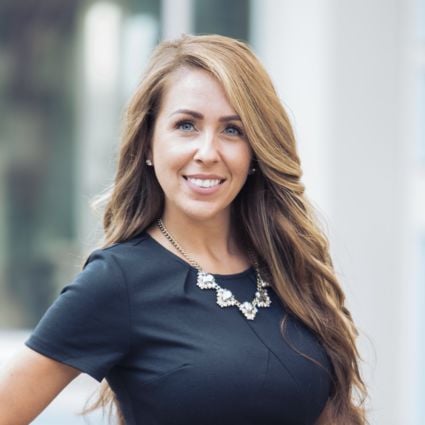 Krystin Caputo
Licensed Realtor®
With over 6 years of real estate experience, Krystin is sure to shine.
Krystin specializes in helping buyers understand, experience, enjoy, and realize their dreams, when searching for their new home. Helping people find their dream home is one of her true passions. Step by step, Krystin is there the entire time.
Experience ranging from working with investors to families ready to find the next place they'll call home, first-time buyers to those in search of their million-dollar dream home, Krystin epitomizes the art of being a seasoned professional.
What sets you apart from the competition?
• My responsiveness is what sets me apart from other agents. I'm truly available whenever you need me.
How did you become so good at what you do?
• I became good at what I do because of my mindset when it comes to learning. I'm constantly studying all aspects of real estate, getting better everyday. I believe that my clients recognize that I'm here as a source and wealth of knowledge.
Real estate is highly competitive; how do you maintain a code of ethics?
• It simply is who I am. I will never put you or myself in a bad position. Honor is important to me.
What has been the highlight of your career so far?
• The highlight of my career is unique because I get to live it over and over, it's every time my clients achieve one of the biggest dreams of their lives, purchasing a home. There's no better feeling then when a client signs on the dotted line for their dream home!
If your clients could leave you at the end of a transaction with one thing on their mind, about you, what would you want that to be?
• If there's one thing I want my clients to have on their mind when they leave me it's that I truly care. This is not just a job for me, it's my passion. I'm here for you, every step of the way!
Listings you'll love
with the expert advice you deserve